Please take a look at our monthly blog to see what we are up to.
June- Been busy making Father's Day gifts.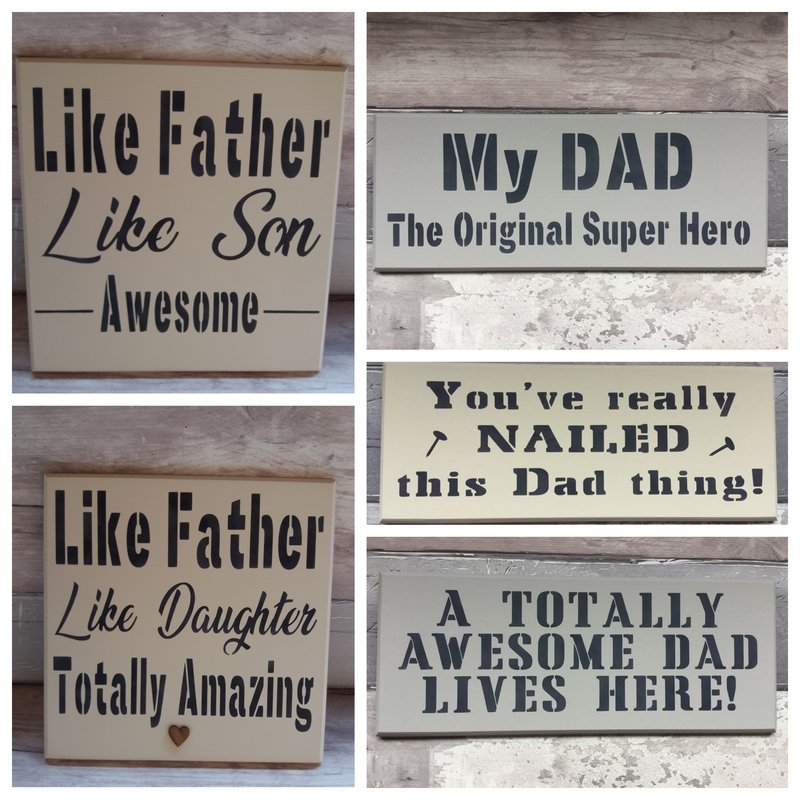 May- This one is of to Kensington Palace!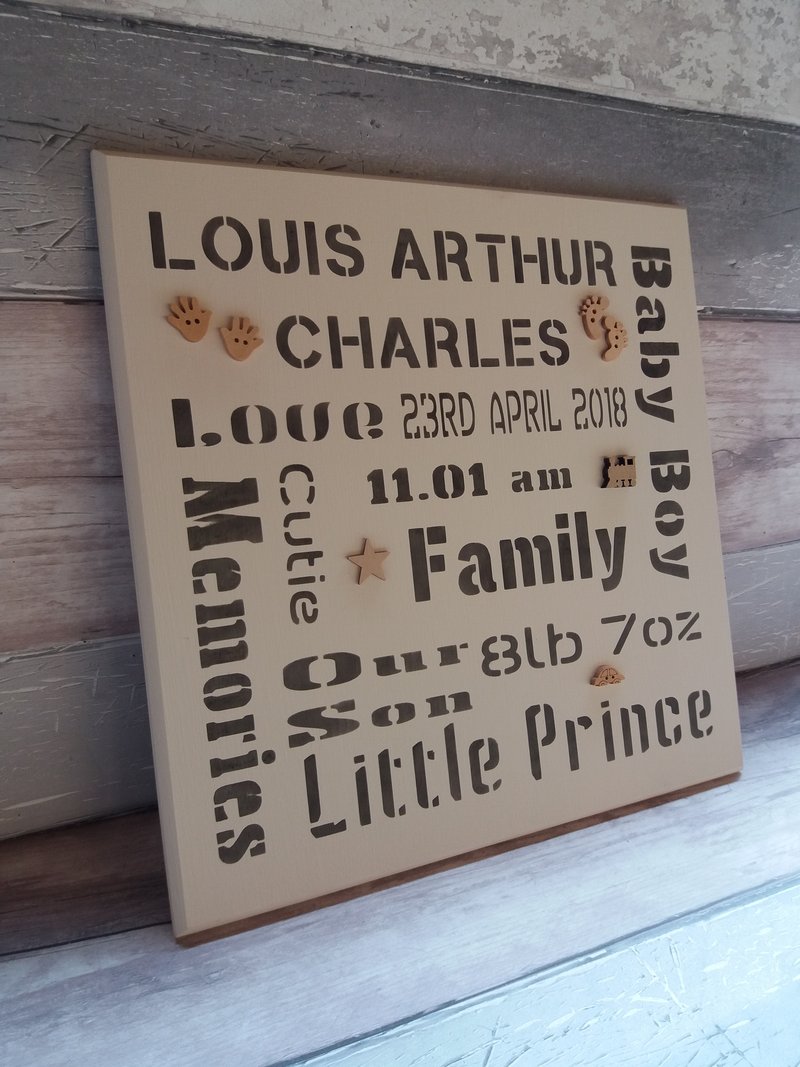 April- Our new design sign was took out to sunny Cyprus!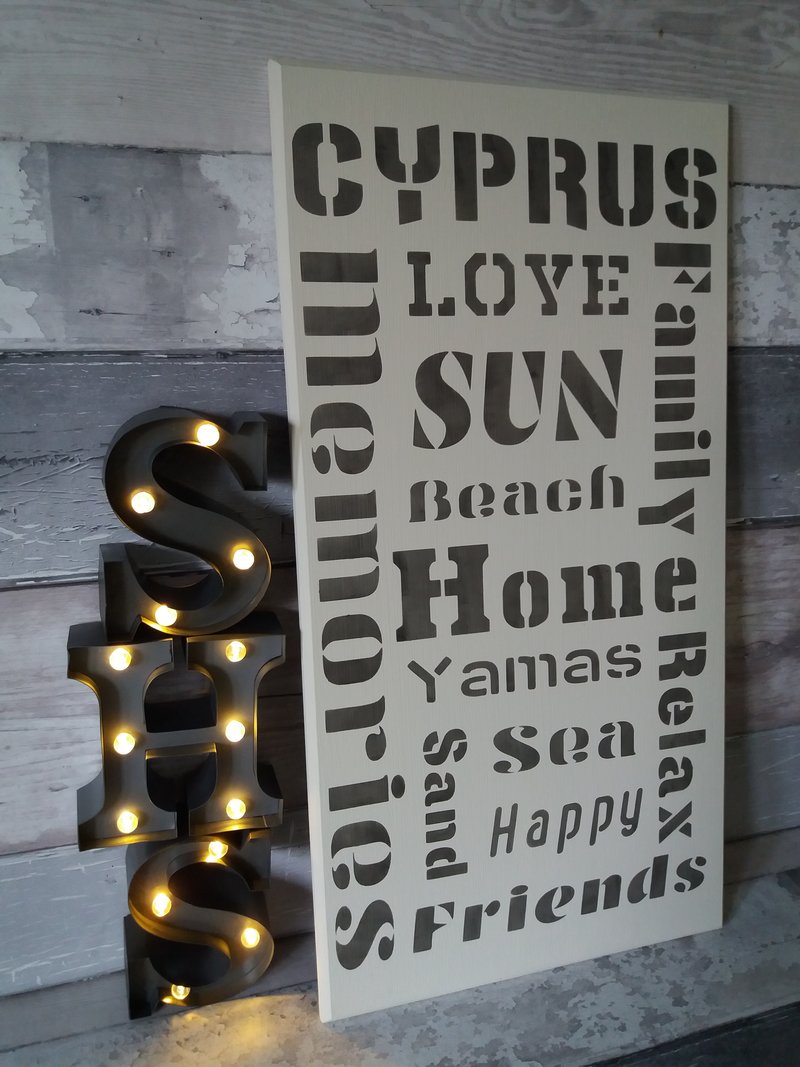 March- Our new kit was launched for Mother's Day! Can also be made with Nan, Nanny, Dad, Daddy, Grandad, lovely personalised kit, gorgeous keepsake.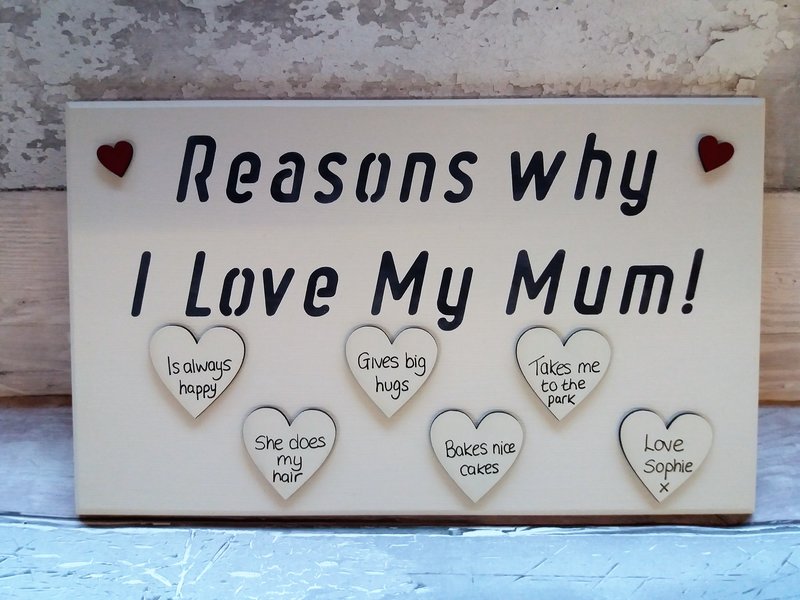 February- This one has been popular for Valentine's Day!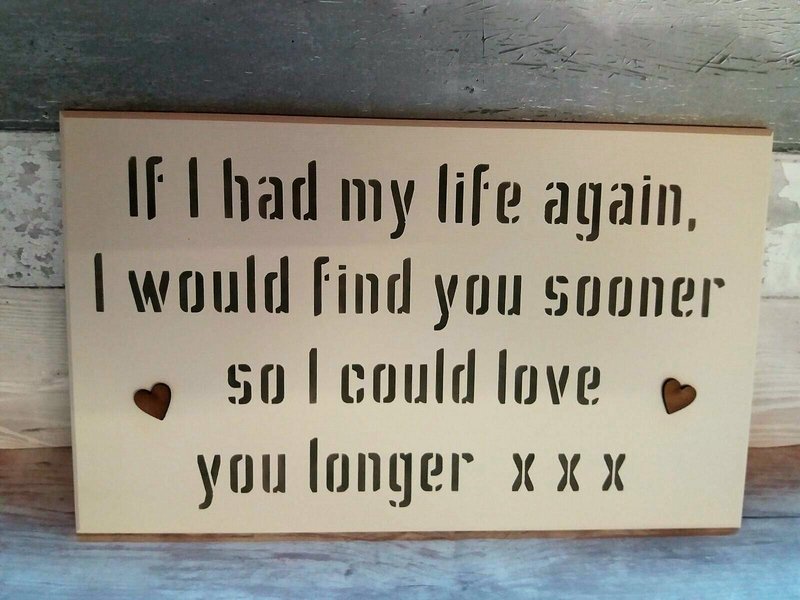 January- Lots of lovely new makes for Valentine's Day and Mother's Day!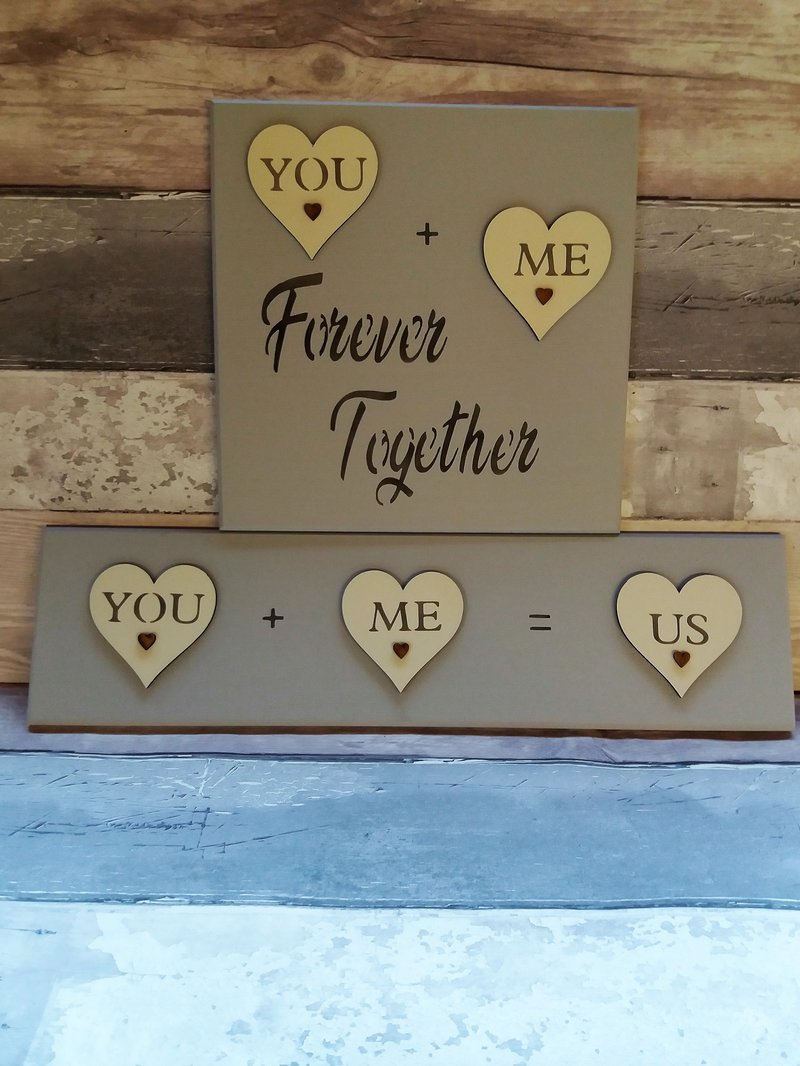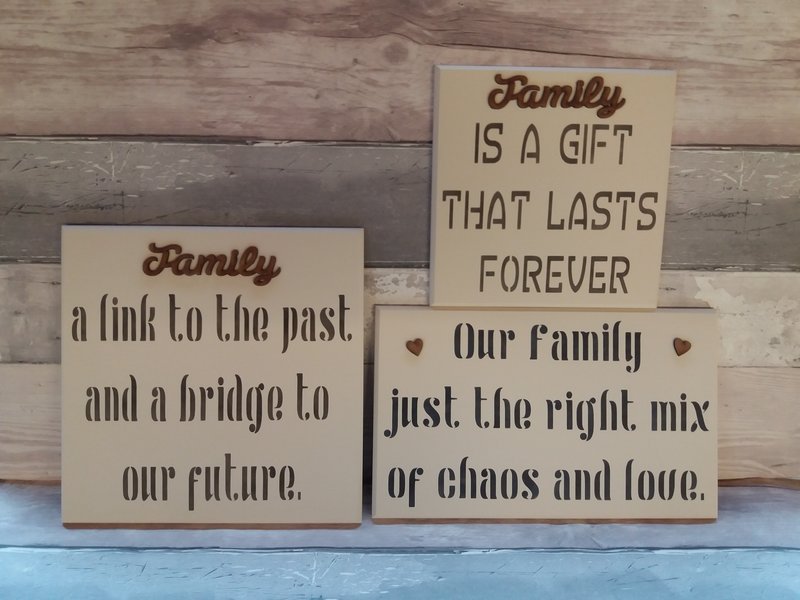 December- Well we have certainly been kept busy with fairs and lots of orders! Baubles seems to be a real hit this year!
We have made so many beautiful personalised items for our customers (can't show you them yet!) hopefully the recipients will love them come Christmas Day!
Drink themed items always seem to go down well for Christmas gifts as well!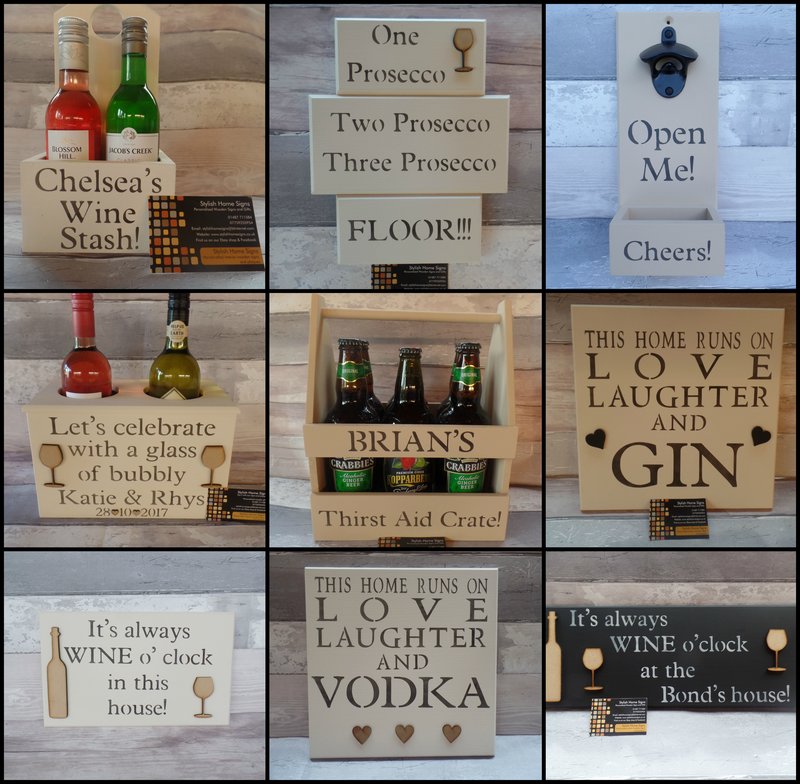 November- Our personalised and memory flat wooden baubles are selling well a perfect addition to any tree!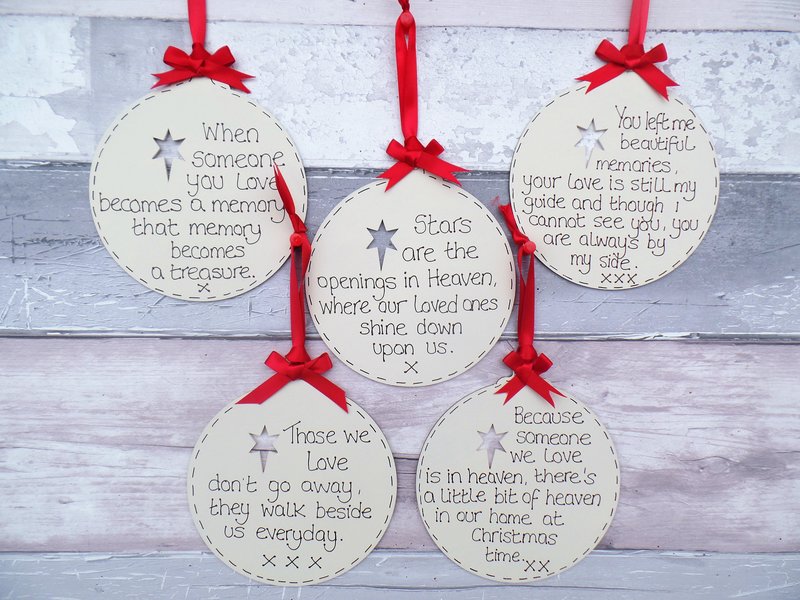 October- New product alerts!!! These would make ideal Christmas gifts for any drink lovers.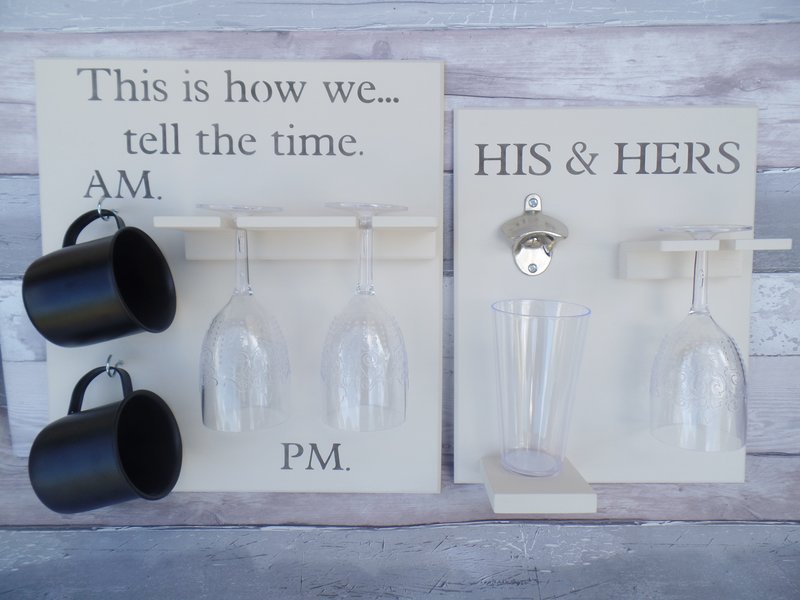 September- Busy on Christmas makes, new products and making stock for craft fairs, busy busy!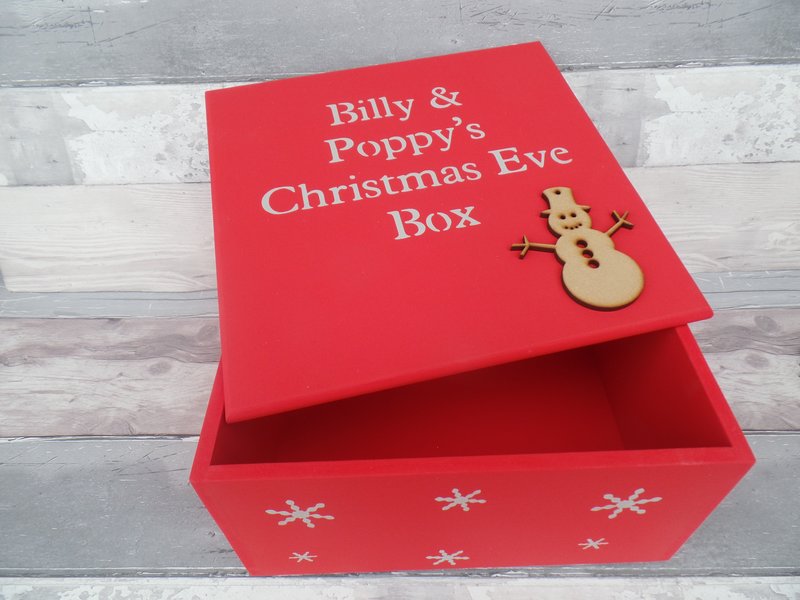 July and August - Weddings weddings and more weddings <3 <3 <3 !!!
As well as trying to come up with new ideas for Christmas!!!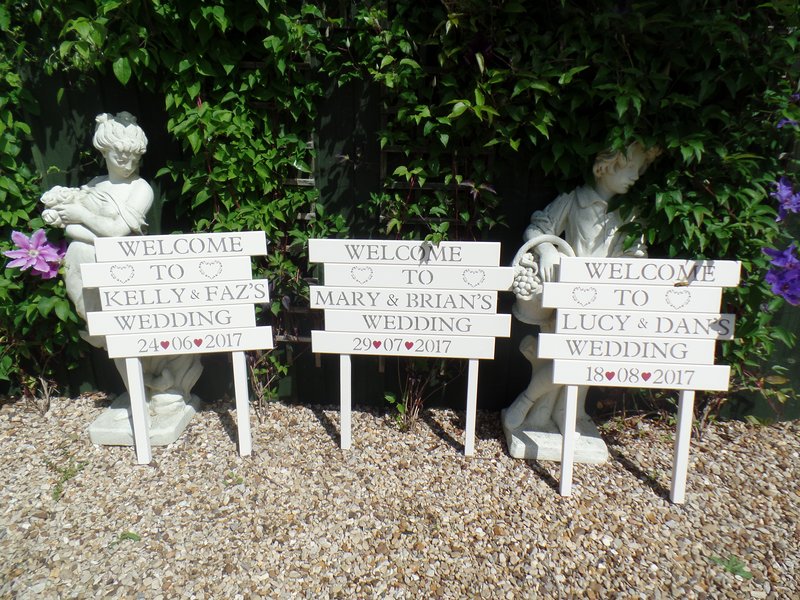 June- Also busy making wedding item for Kelly and Faz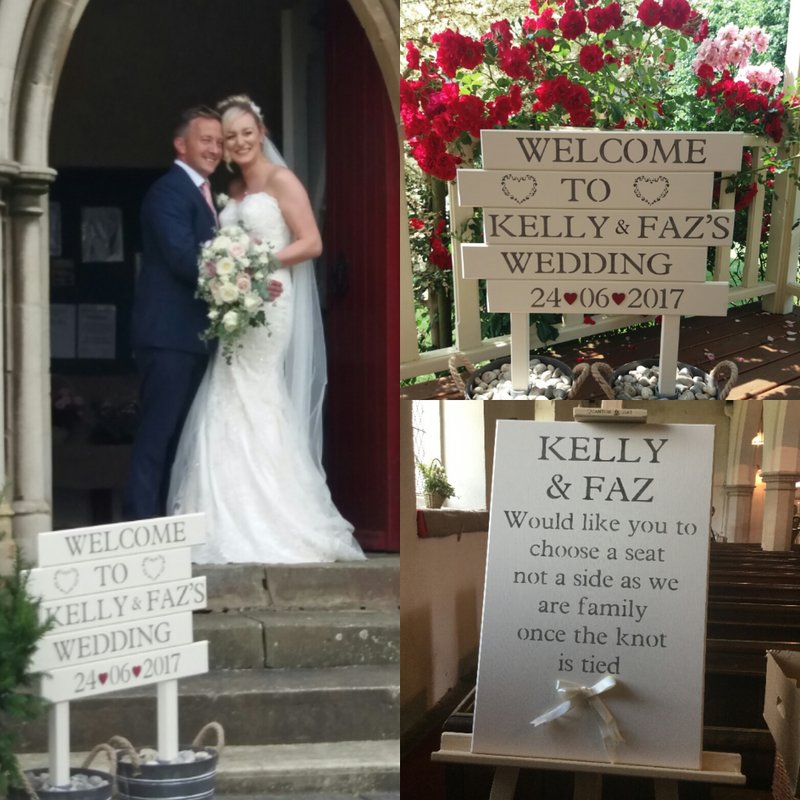 June- Lots of gorgeous wooden Father's Day makes are being created this month.

May- Been so busy making our best seller wedding signs, we just <3 LOVE <3 making these ones!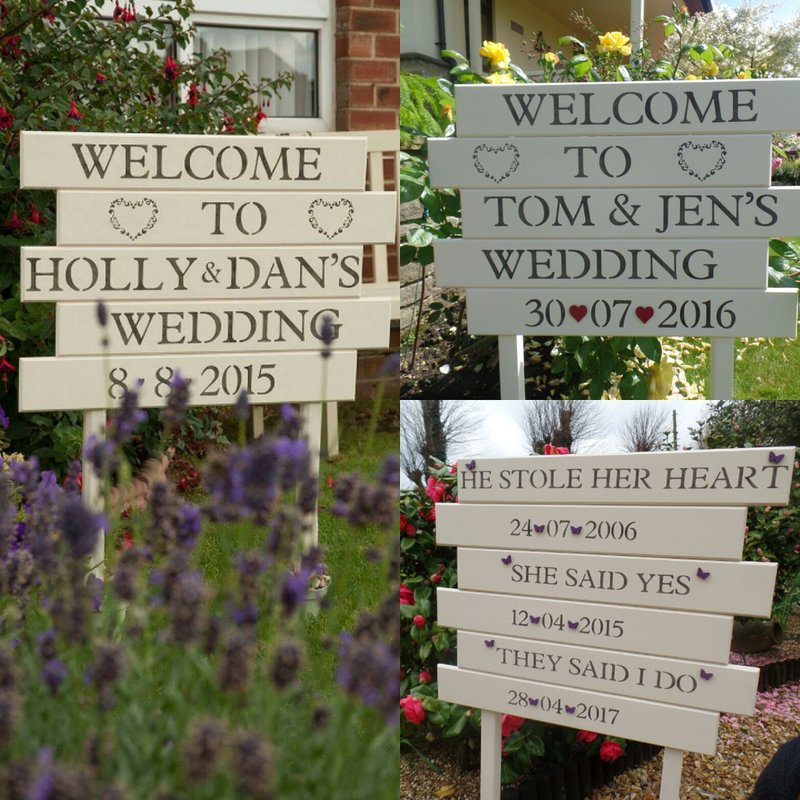 April- Working on some new wedding items for the upcoming wedding season.
Personalised wooden hearts for coat hanger for those special outfits.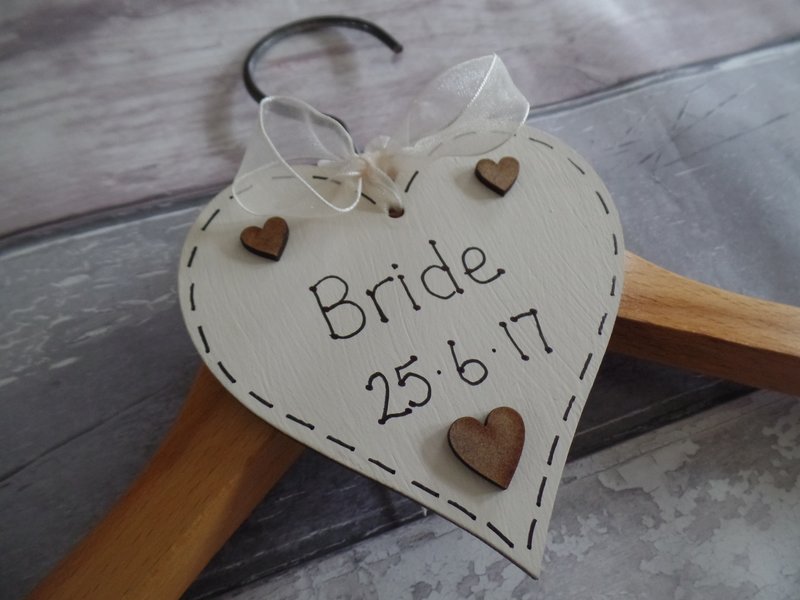 March- Well Mother's Day kept us busy, thank you made some new ones for this year that went down well!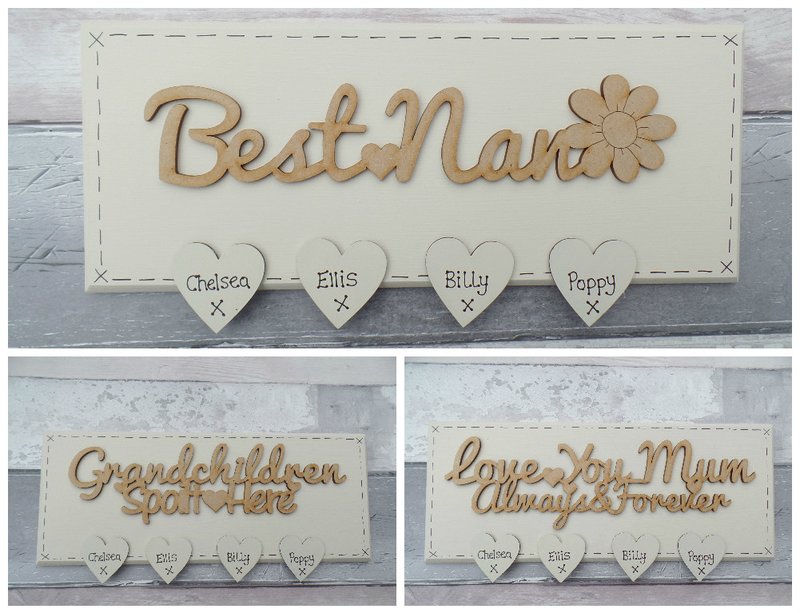 February- Now time to move onto Mother's Day...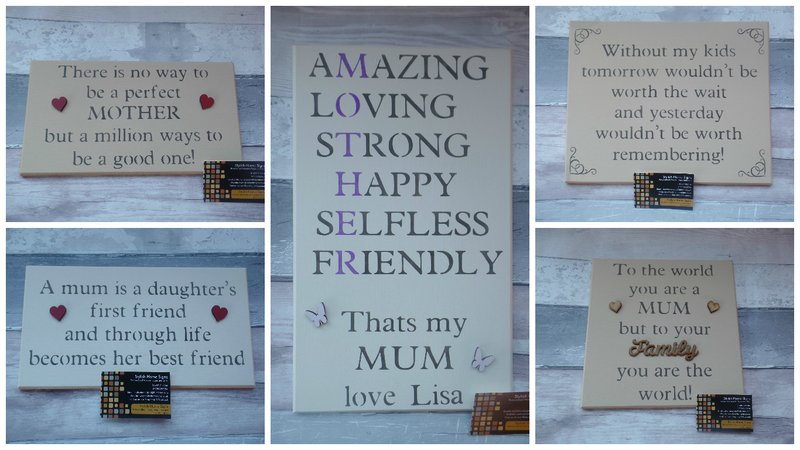 February- Working hard on our Valentine's Day signs for all those lovely couples out there, new one this year!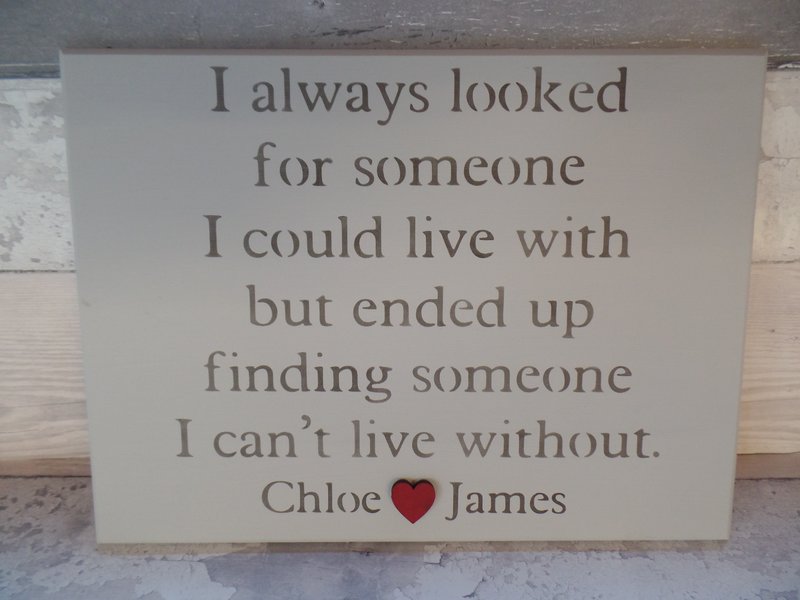 January- Since our little chair signs sold well at Christmas, we have made some new ones. One for the home and 2 different ones for weddings, selling well already!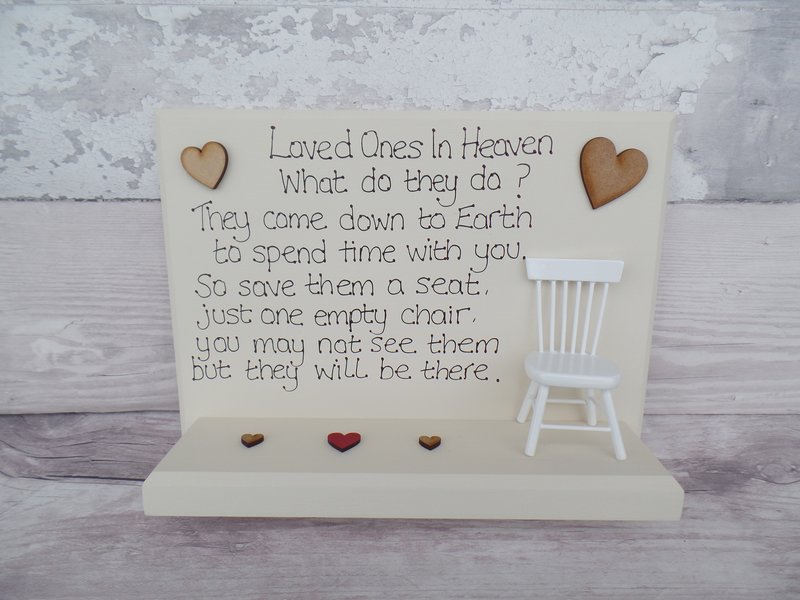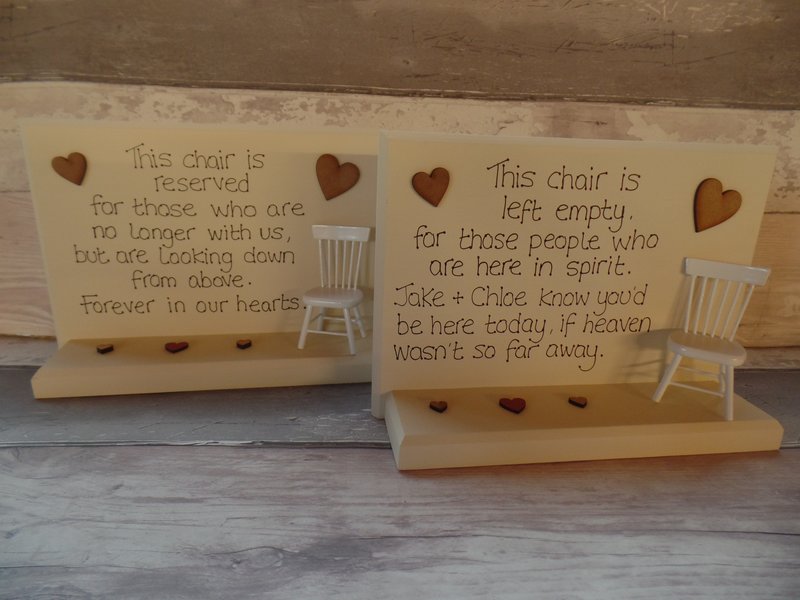 December- A very busy month for us so far, lots of lovely orders coming in, so many people will be receiving our signs as Christmas gifts. We are working really hard, attended so many lovely Christmas craft fairs, met some wonderful people and looking forward to some new makes in the new year!
November- Lots of drink related products make the ideal Christmas gifts.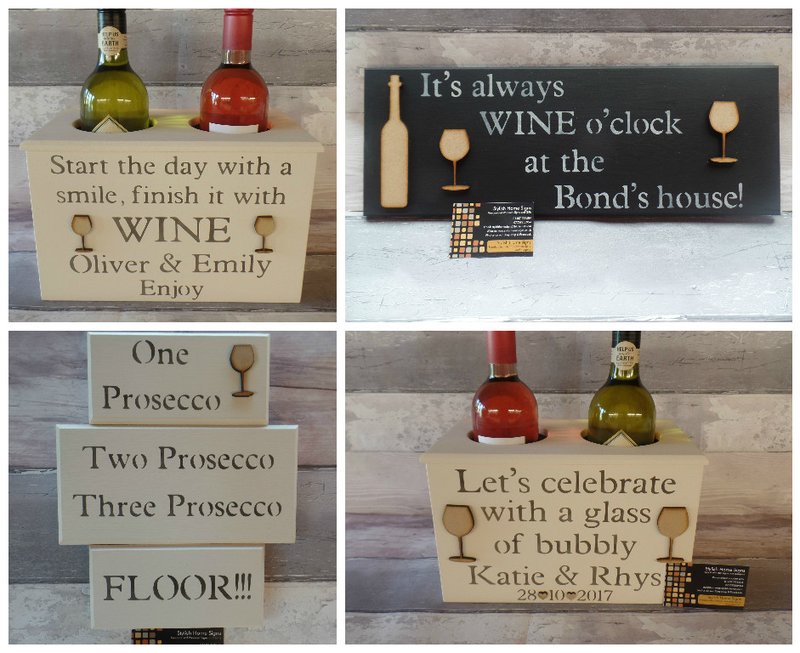 These are selling so fast! They are so cute!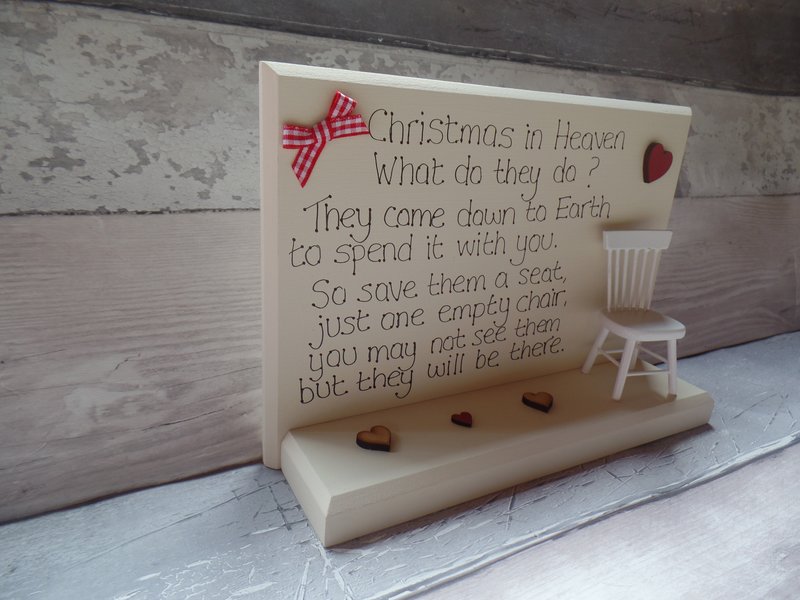 October- This years new Christmas Eve boxes!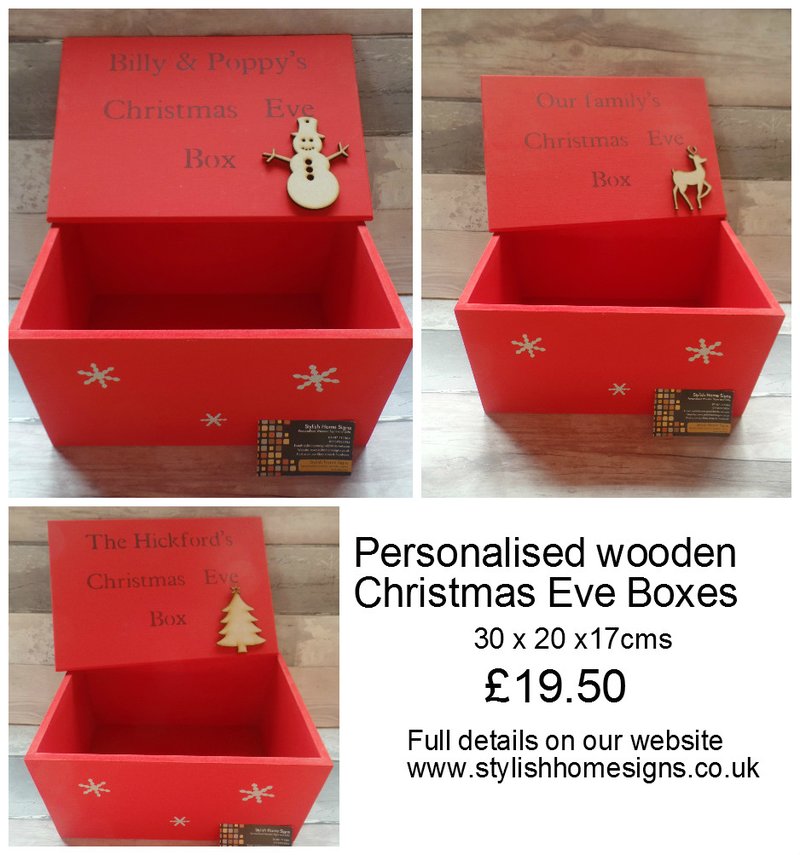 September- Never too early to get started on our new Christmas makes!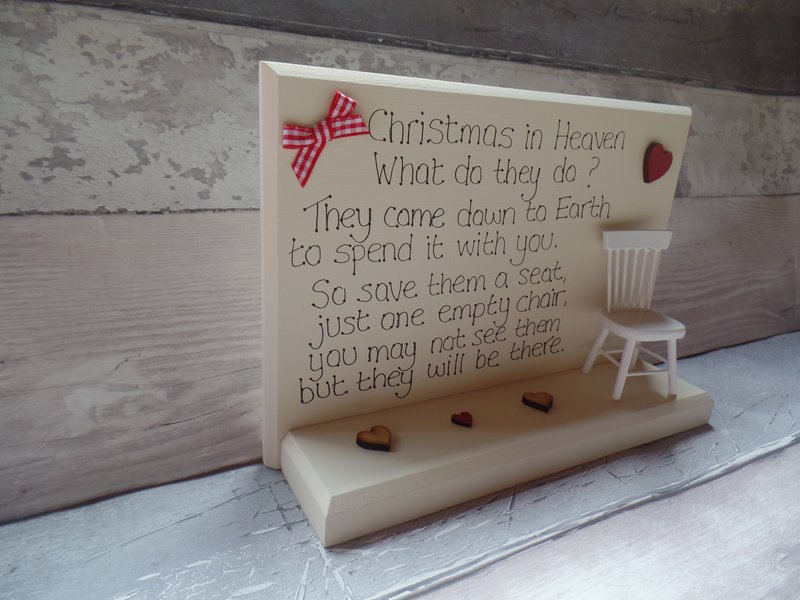 August- New travel signs!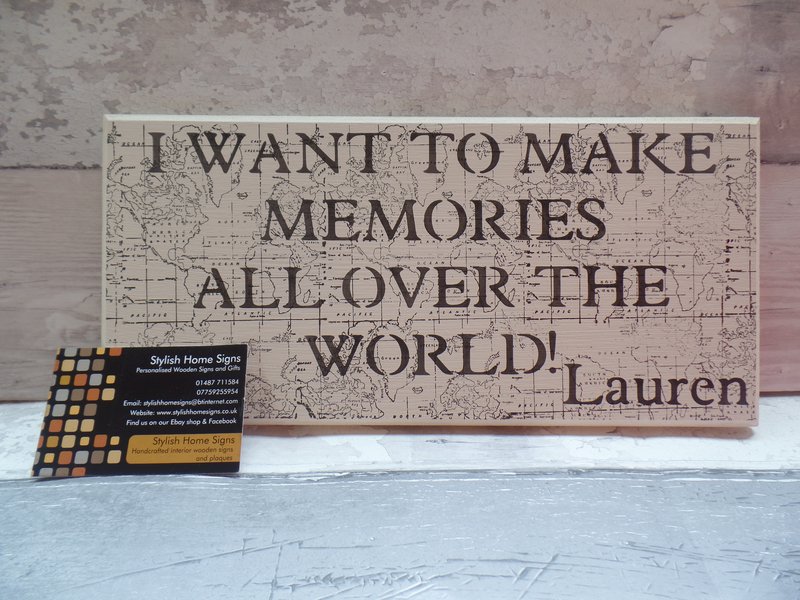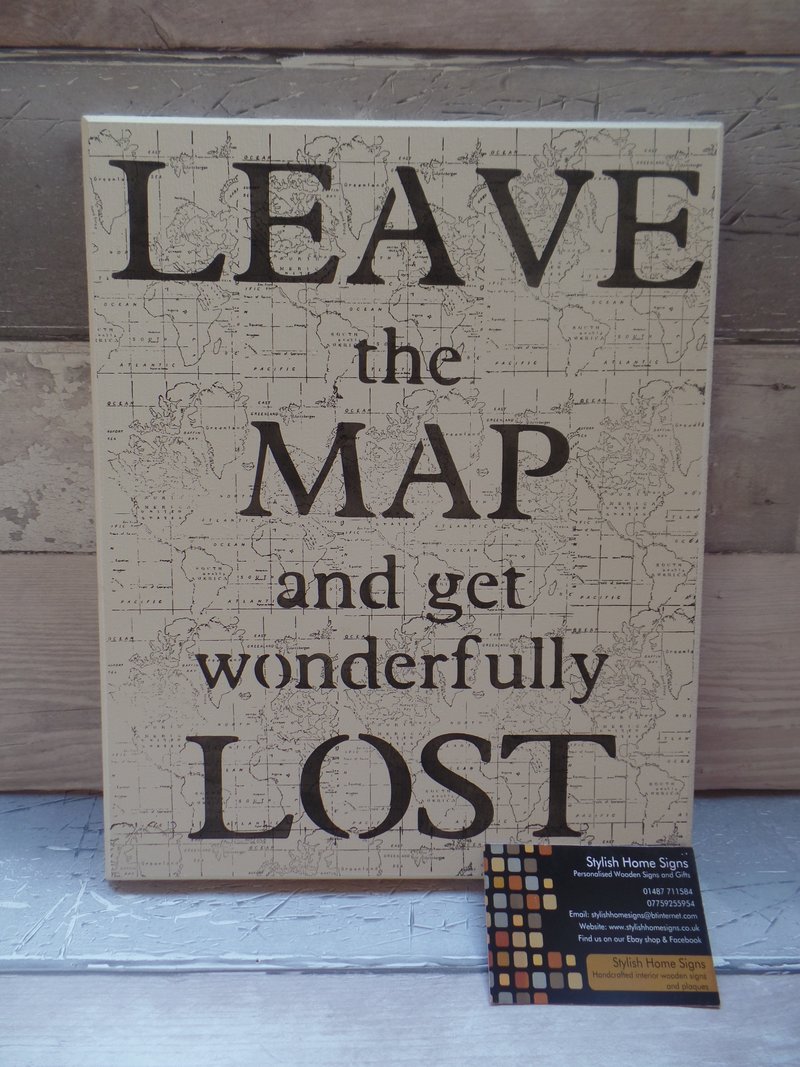 July- It has been a very busy month with some new makes!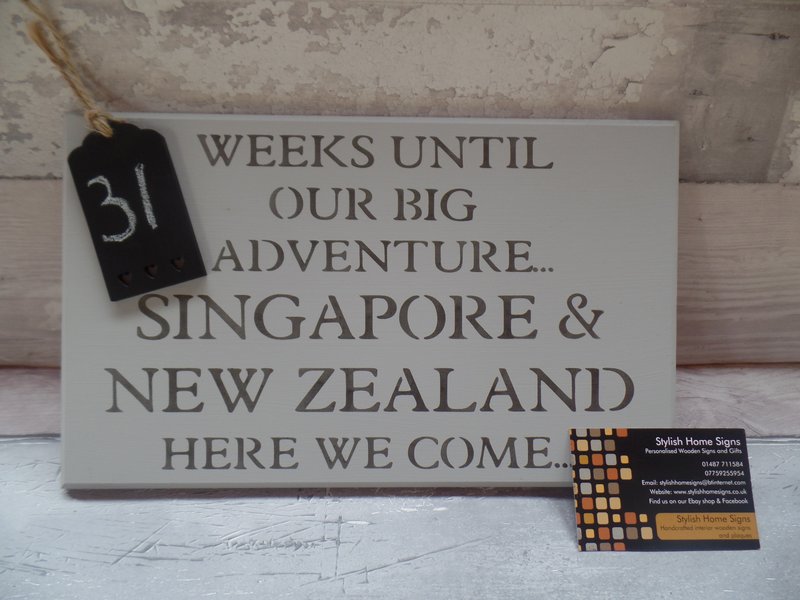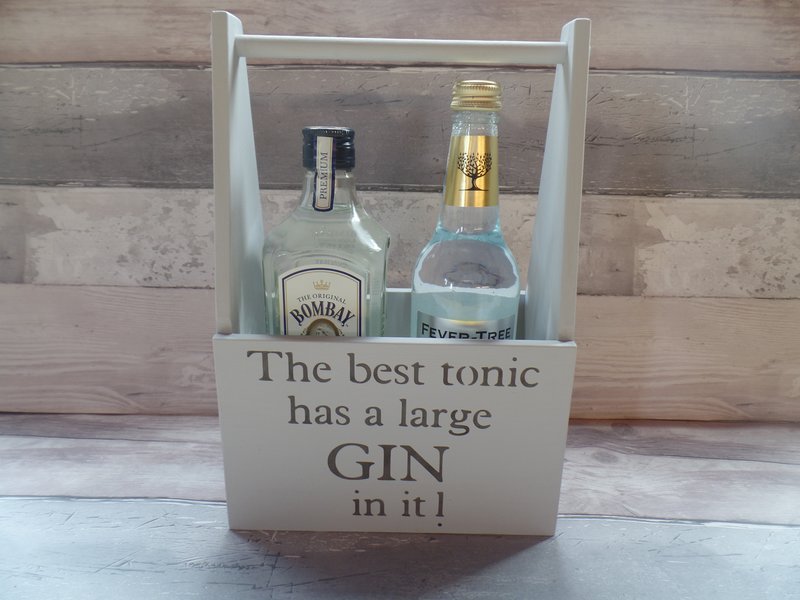 June- We LOVE receiving photos from our customers of our gorgeous signs, this one looks great!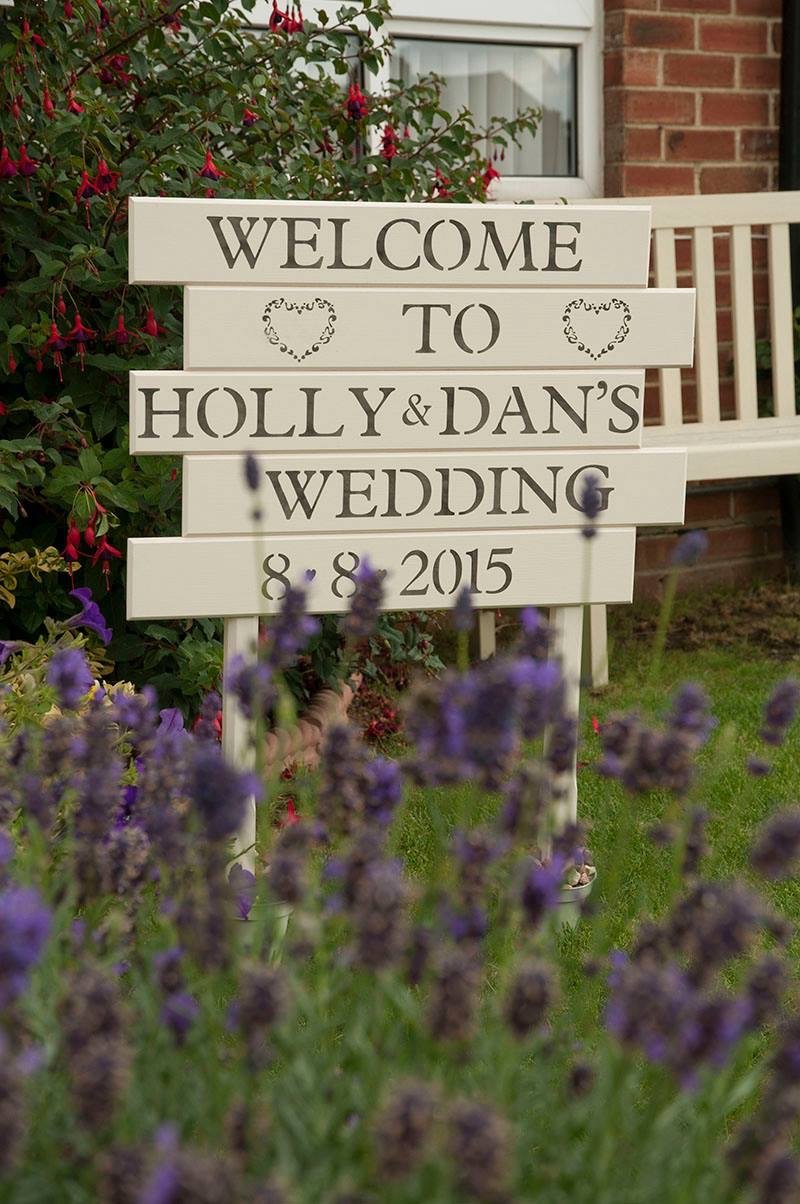 May- Getting ready for Father's Day lots of new ideas this year!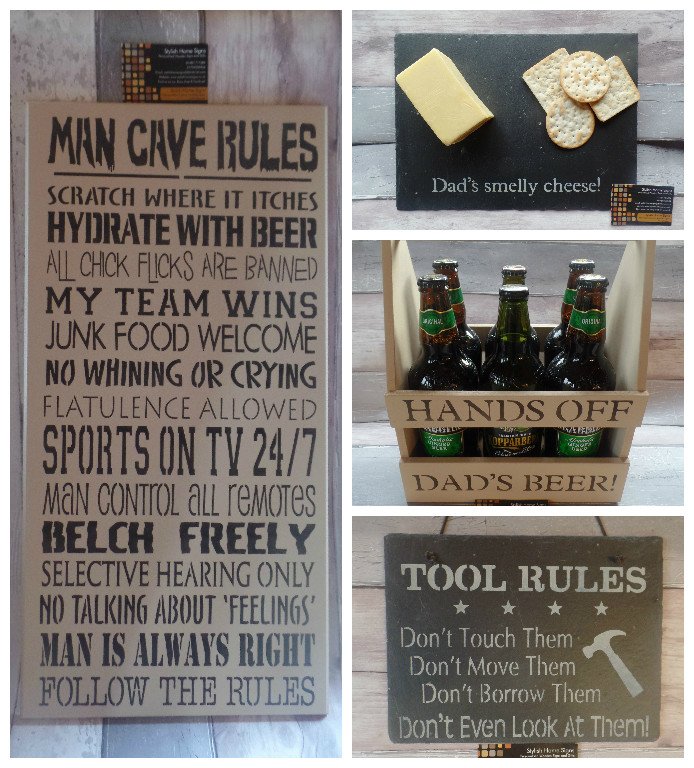 April- We love making personalised items for customers, this one went down very well! We LOVE it <3
March- We have been very busy making a new range.... Personalised slate cheese boards!
Would like a wonderful gift or for your home.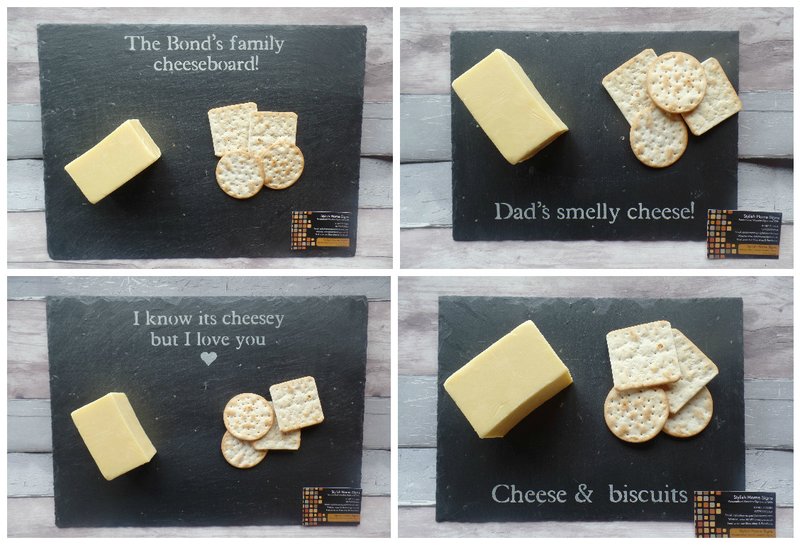 March- New stands have been made to display our beautiful signs at fairs! Will be able to display so many more!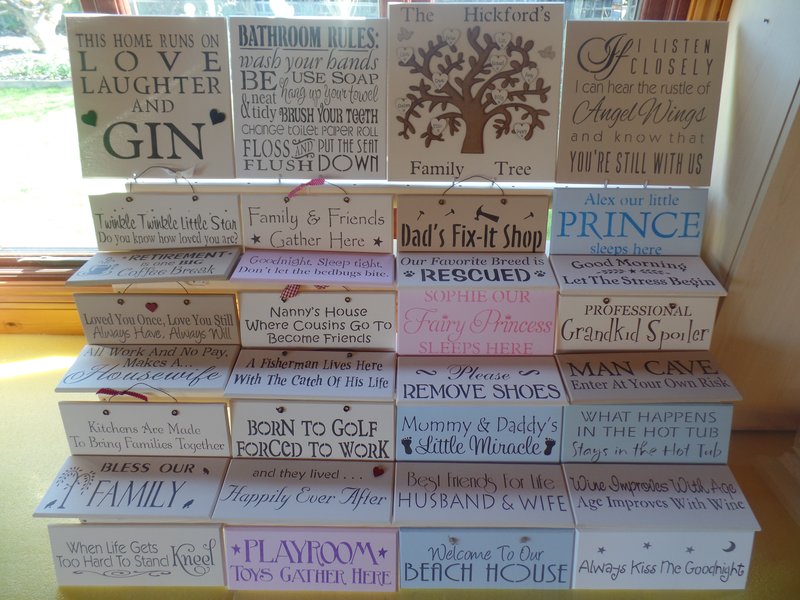 February- Now been very busy making some new ones for Mother's Day, March 6th this year early one!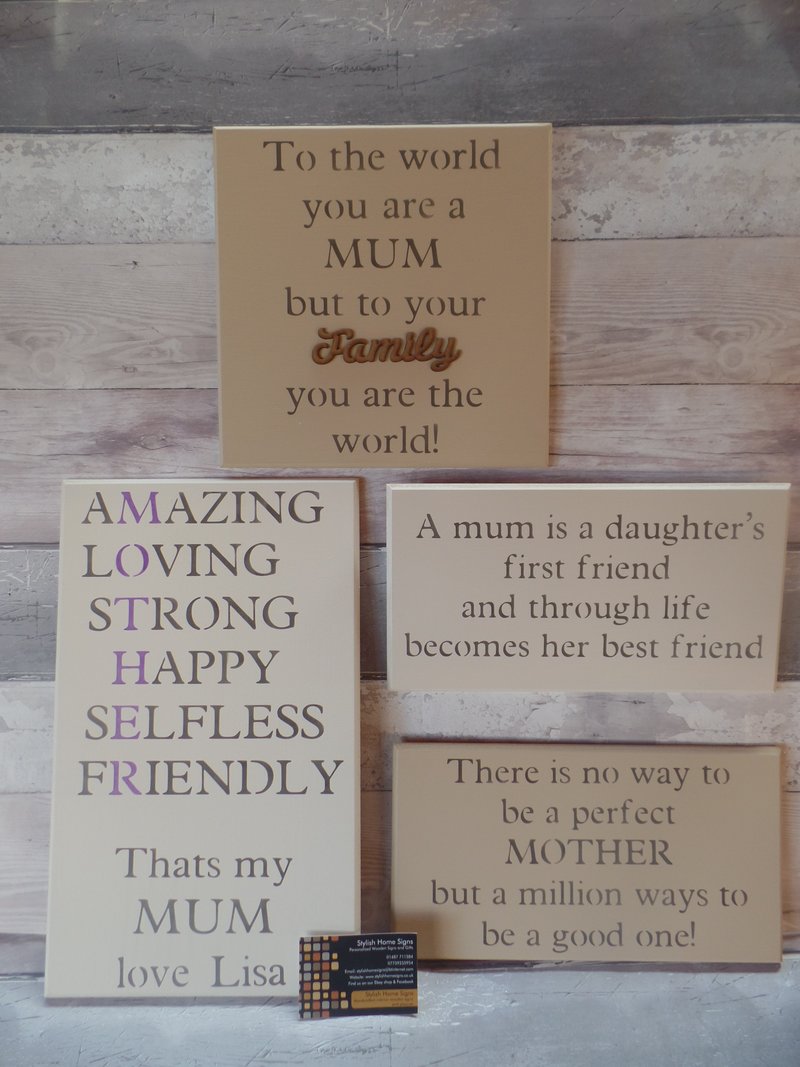 February- Well.... lots made for Valentine's Day, this one was popular!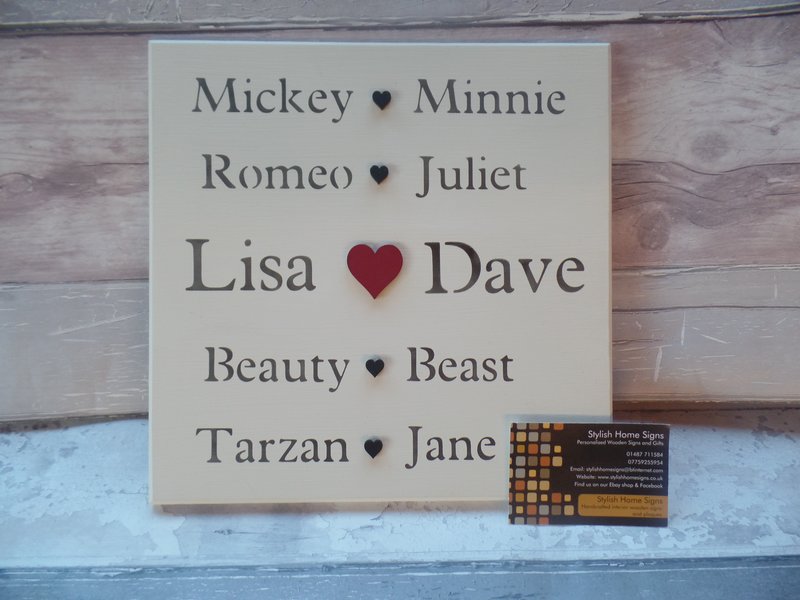 January 2016- HAPPY NEW YEAR!
We have been busy updating the website with a new bespoke section in our shop, with many of the bespoke pieces for made for customers at Christmas.
We have also been getting ready for Valentine's Day by making some new Valentine products for this year!
How lovely would it be to receive this? What a lovely keepsake!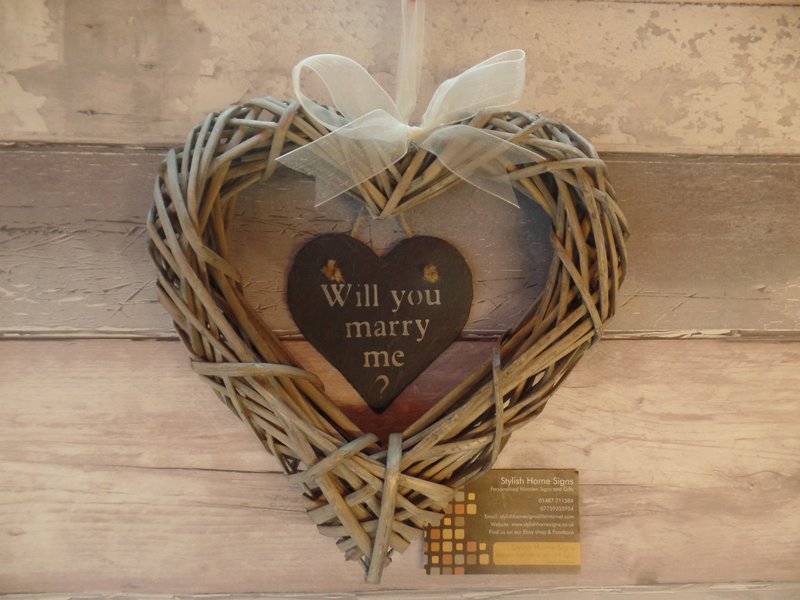 December- Another great Christmas at Stylish Home Signs! A massive thank you to all our customers, hope the signs, products or gifts you have purchased from us look great in your homes or the ones you brought for gifts the recipients loved! Thank you for keeping us so busy and thank you for the many new ideas, look out in the new year for more new products.
Happy New Year to you all!
December- A very very busy month for us attending lots of lovely craft fairs and meeting wonderful people who love our signs. Lots of personalised orders.
November- Have been very busy making orders and making lots more for all our Christmas craft fairs, lots to attend this year!
This one is going to be a best seller this year! We just love it x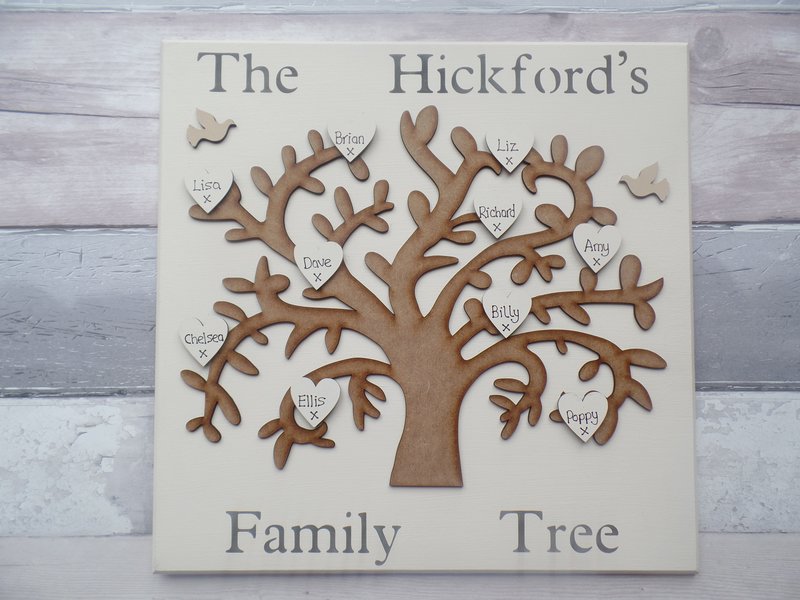 November- We have been so busy making lots of lovely new products for those ideal Christmas presents. Far too many to show, please check out the website gift section.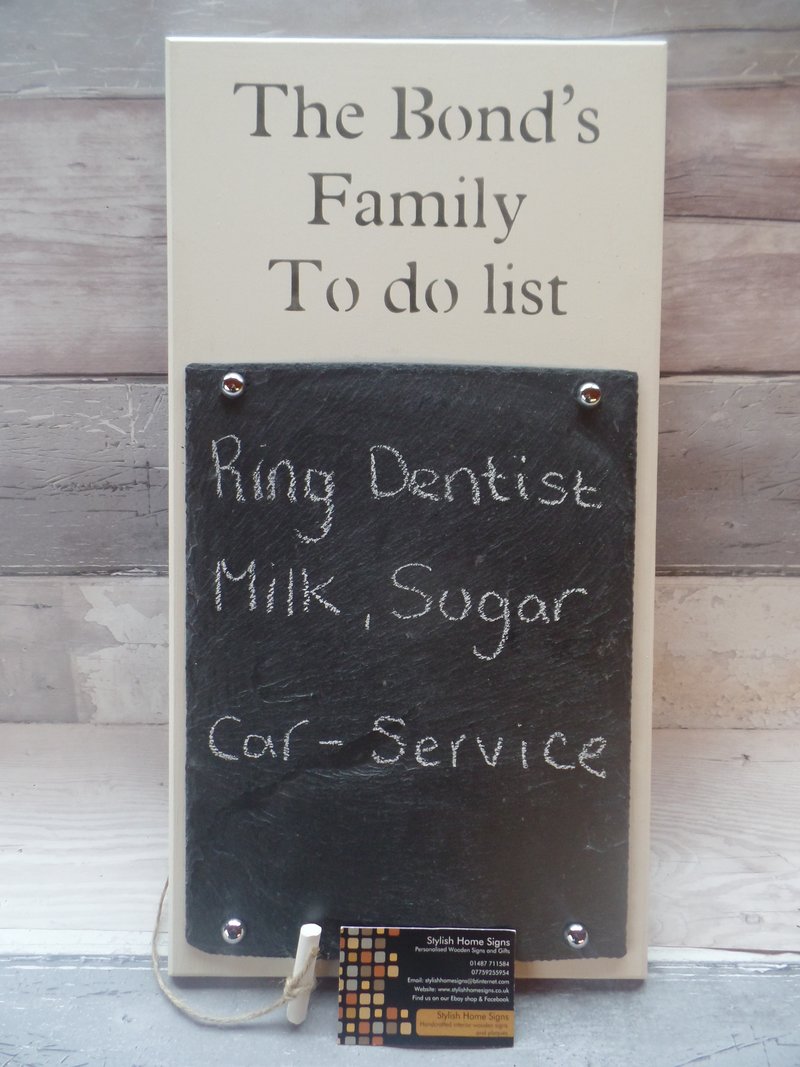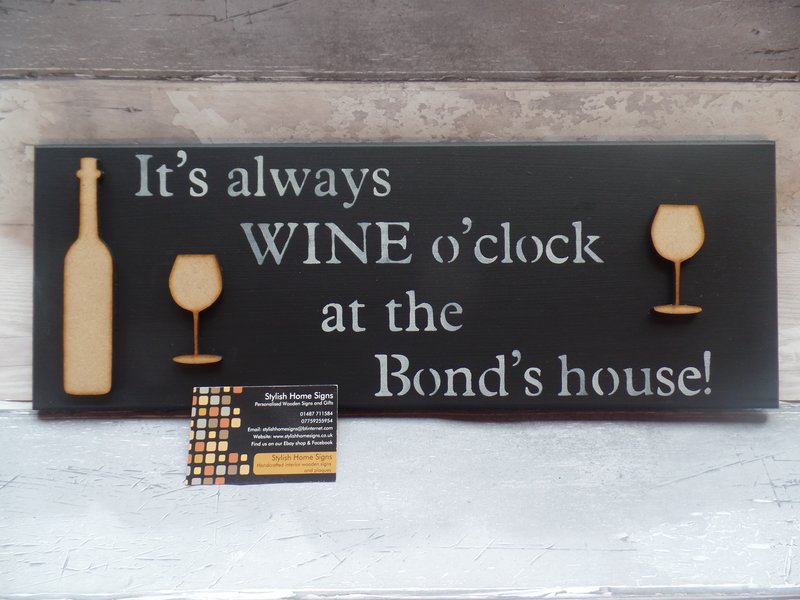 October- Made this one as a gift for a very special customer of Stylish Home Signs to celebrate the birth of her gorgeous twins!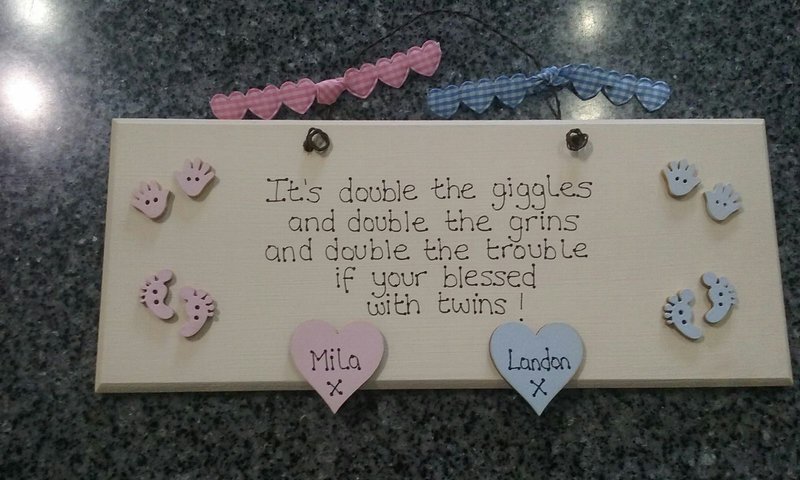 October- Lots more new makes from Stylish Home Signs, we just love making them!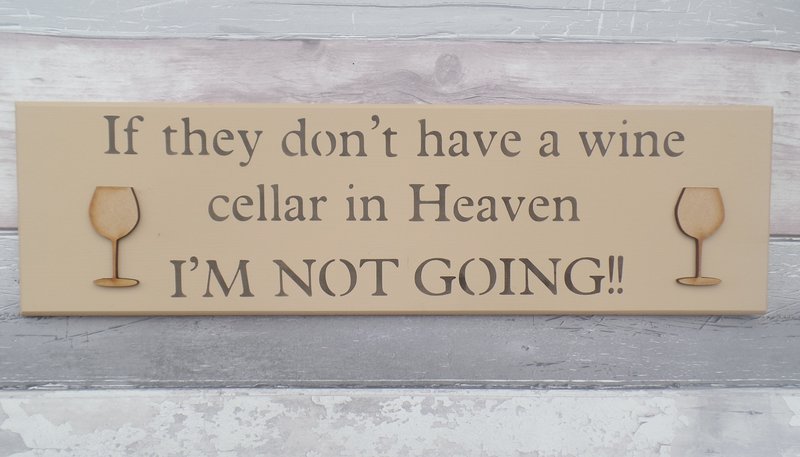 September- We have now added our Christmas section to the website, please take a look, lots of lovely new products which we will be updating regularly, so many ideas, not enough time.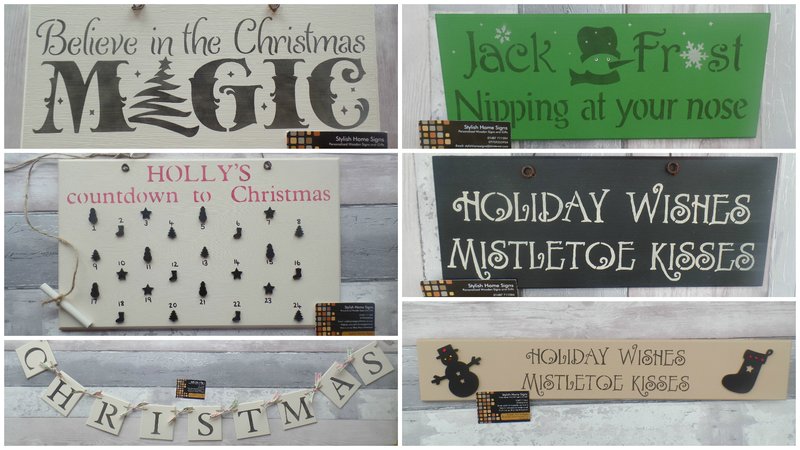 August- We know it is still summer but.... people are getting organized early for the big C word, so we have made a start on some lovely new Christmas products.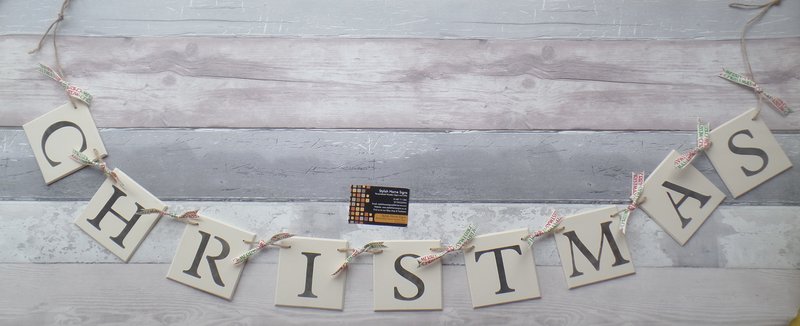 July- Lots of teacher signs have been posted for those end of term gifts, lots personalised for those special teachers.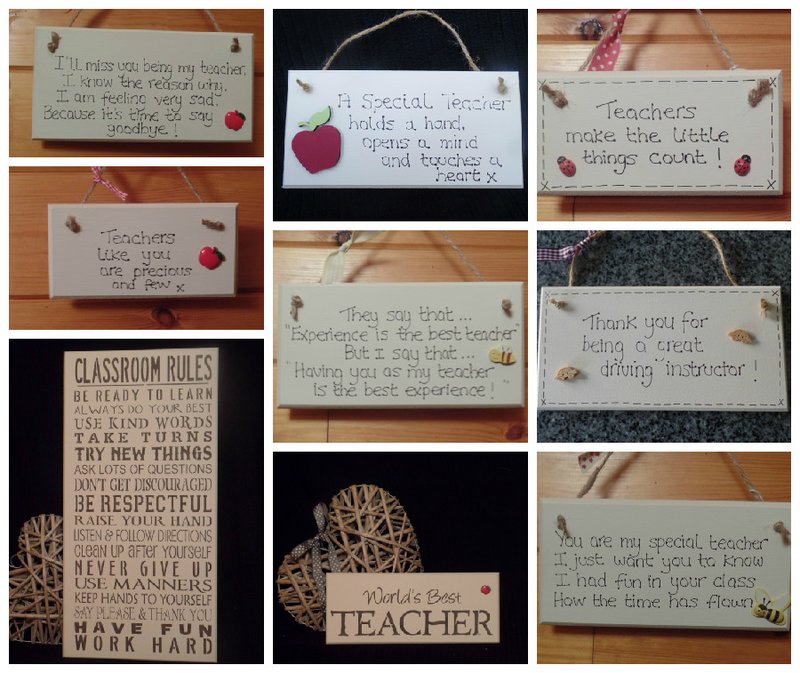 June- We are going to be at this event, why not pop along? Free entry!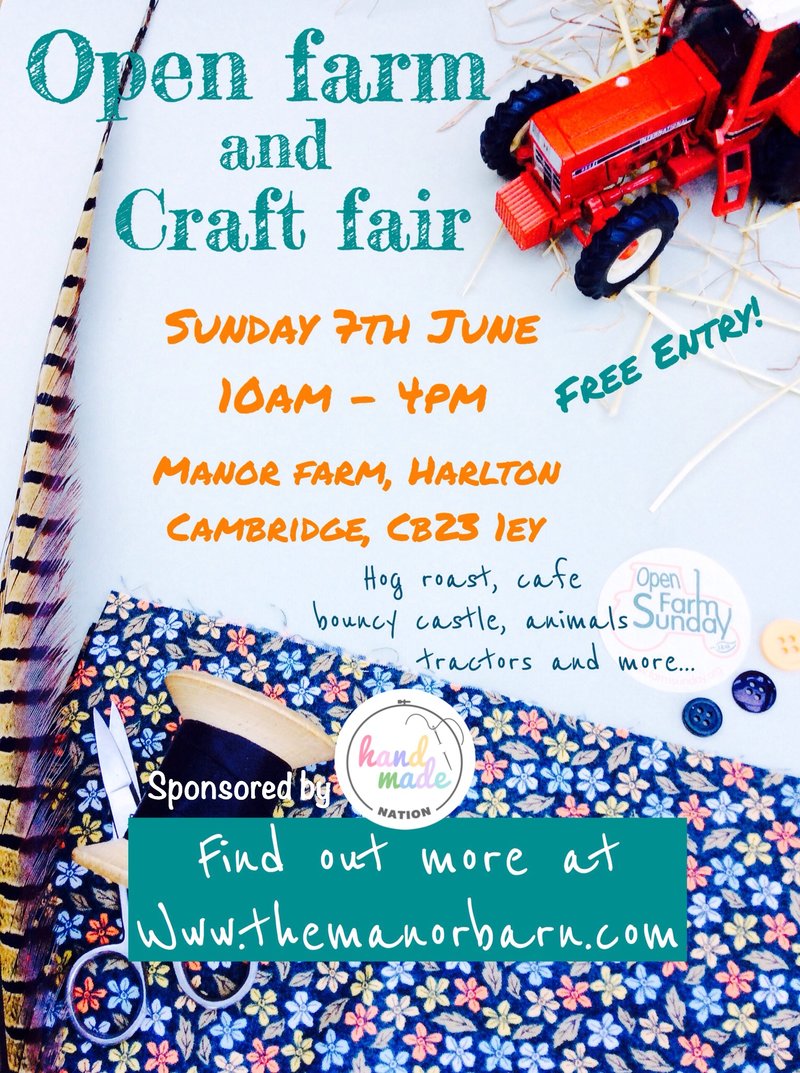 June- Busy start to the month, making lots of Father's Day gifts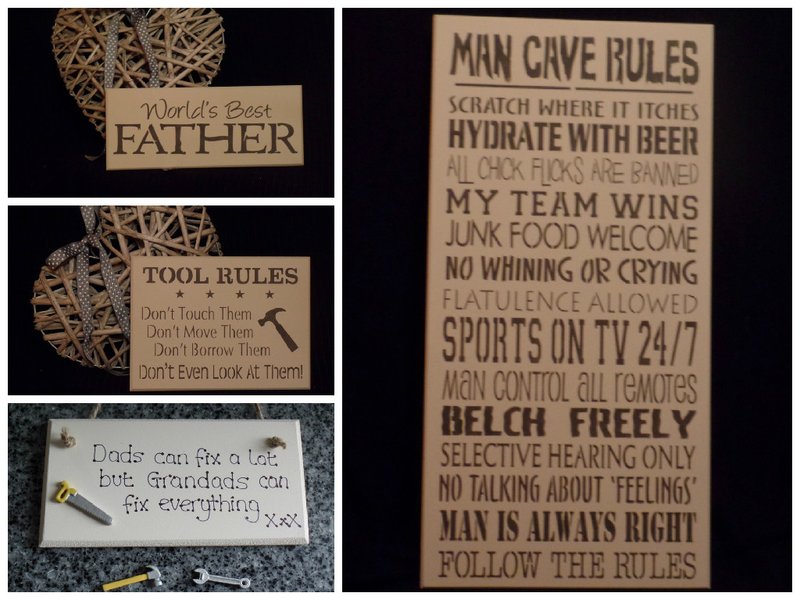 May- Stylish Home Signs will be attending the event below. Please pop in and see us if you are out and about that way! Lovely to see you :)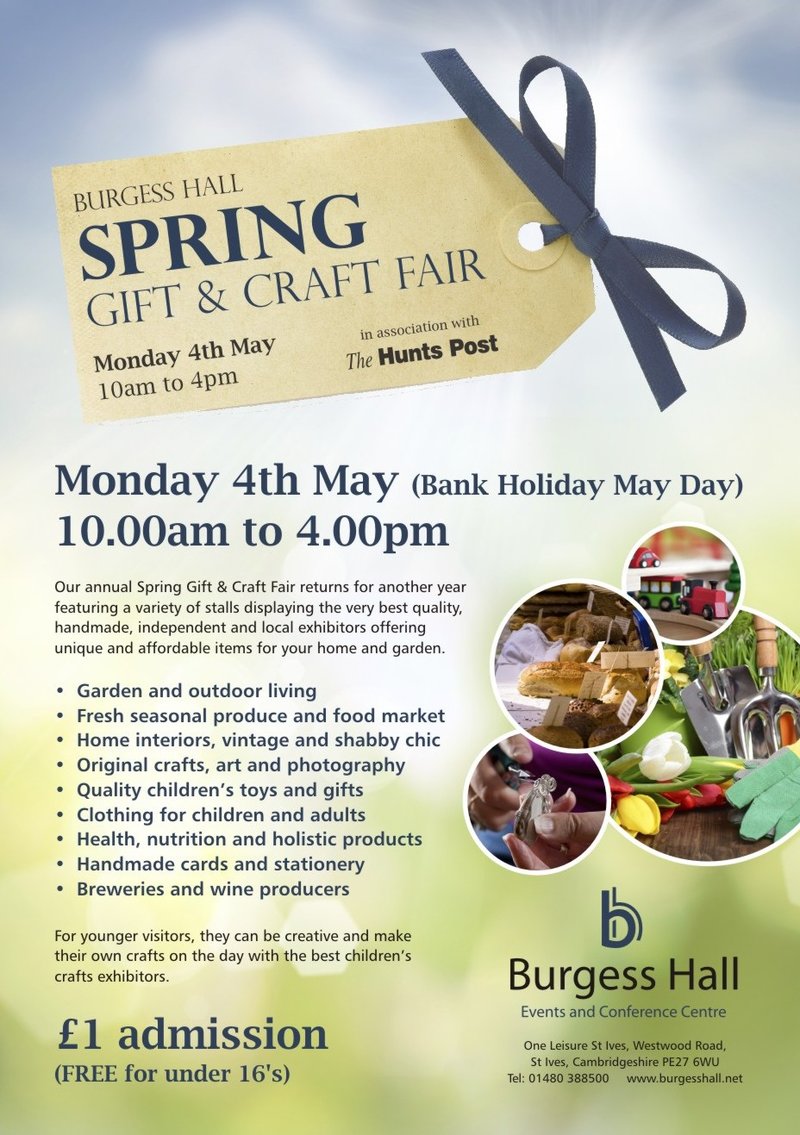 April- The start of the wedding season, been making lots of wooden signs for your special day, also the slate has been very popular. Lots of our wooden personalised products make great wedding gifts, lots more ideas in the wedding section of this site, please take a look.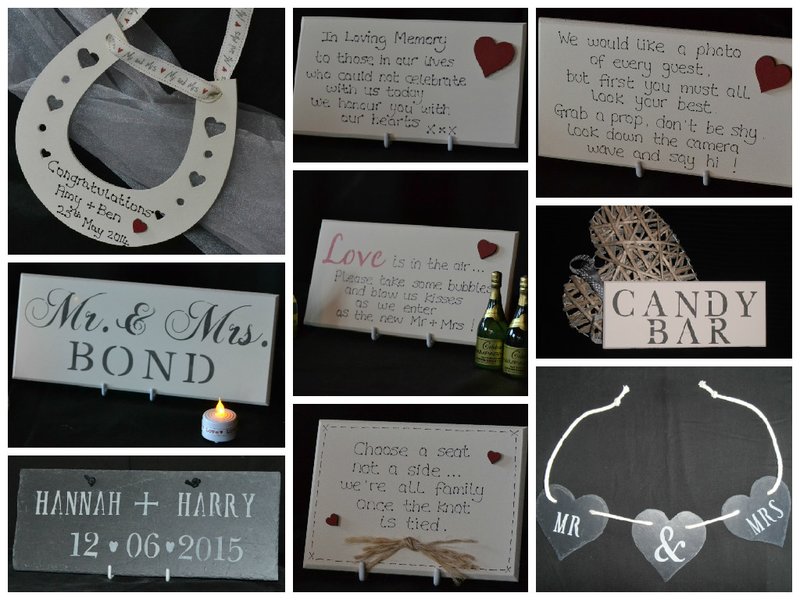 March- These signs have also been very popular this month, people like the personalised touch!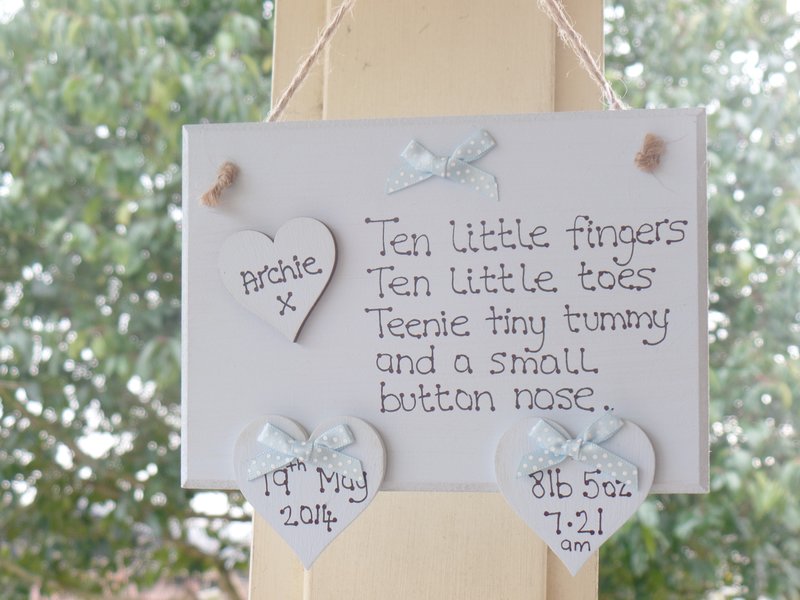 March- Lots of new babies being born! These signs have been very popular!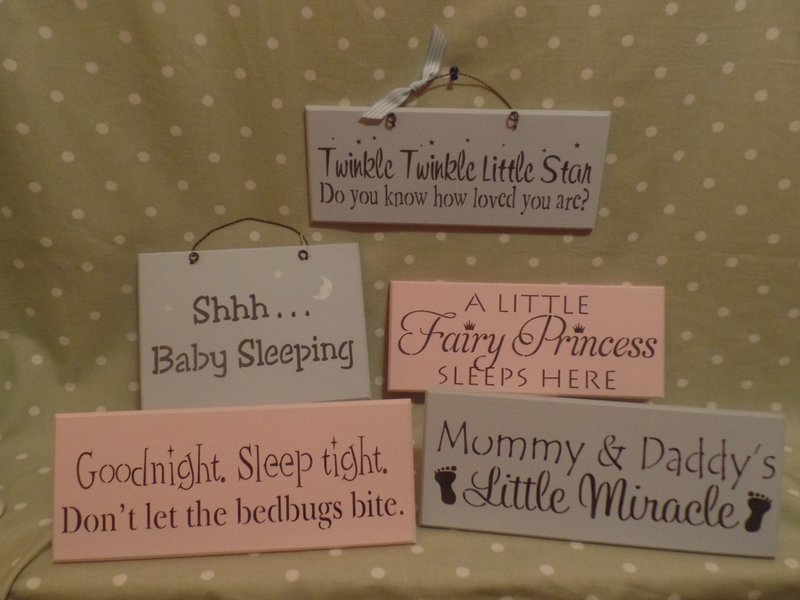 March - Making lots of beautiful signs, plaques and gifts for that special lady for Mother's Day.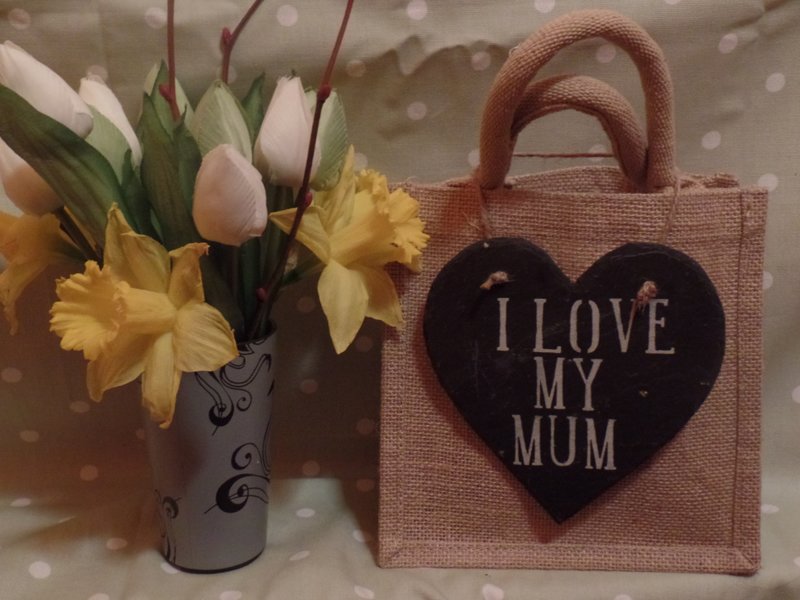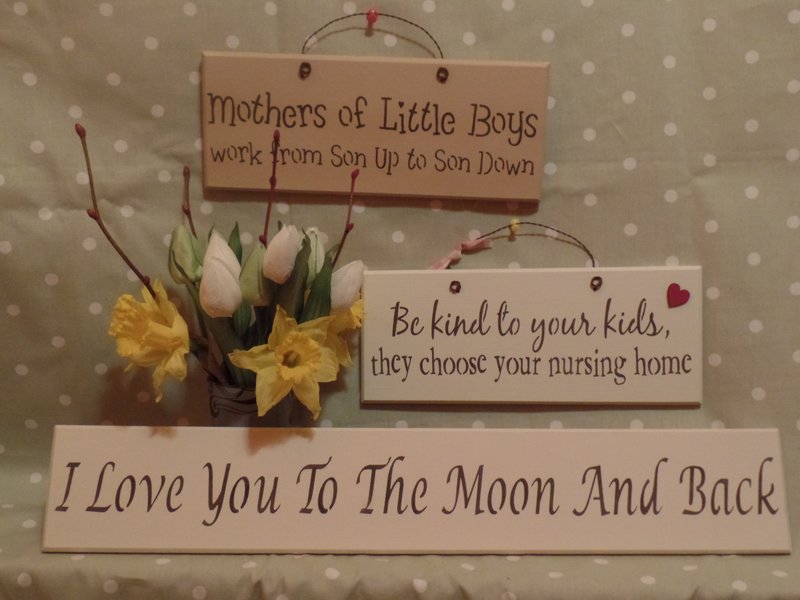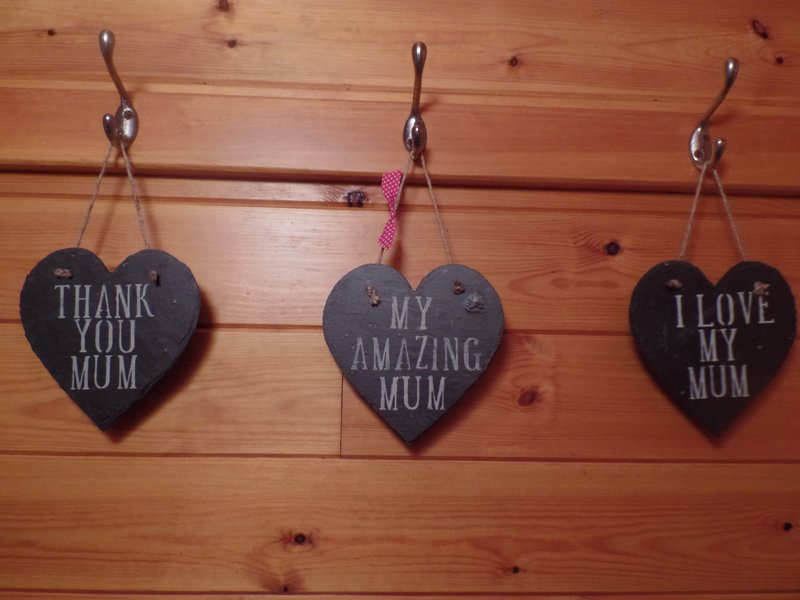 February - Also started making lots of new signs, plaques and gifts for Mother's Day, check them out in our shop.
February - Got so many wedding themed products hand made ready for the Wedding Fayre on 22nd February at The Haycock Hotel 11-4pm.
So excited really looking forward to it, 1st Wedding Fayre we have done, hoping its a good day! Will post photos of our stand.
February- Had the most wonderful day today at our 1st Wedding Fayre, such an enjoyable event. Met some lovely excited brides, and some really nice business people, very talented people out there!
January - Spent most of January creating this website for you all to see what lovely signs, plaques and gifts we hand make. Hopefully it will be a huge success and we will get lots of business from it.
January - Very busy creating all our new wedding signs, plaques and gifts for our first wedding fair in February. We will be at the Haycock Hotel wedding fair. Please come and see us, we will post dates and times at a later date. - 22nd February.