Some of the lovely comments our customers have to say about our handmade signs, plaques and gifts.
Thank you so much, it means a lot to us.
This actually brought me to tears when we opened it...what a beautiful gift thank you so so much L Evans
We love it, what a gift, the attention to detail is top class thank you for your time G Evans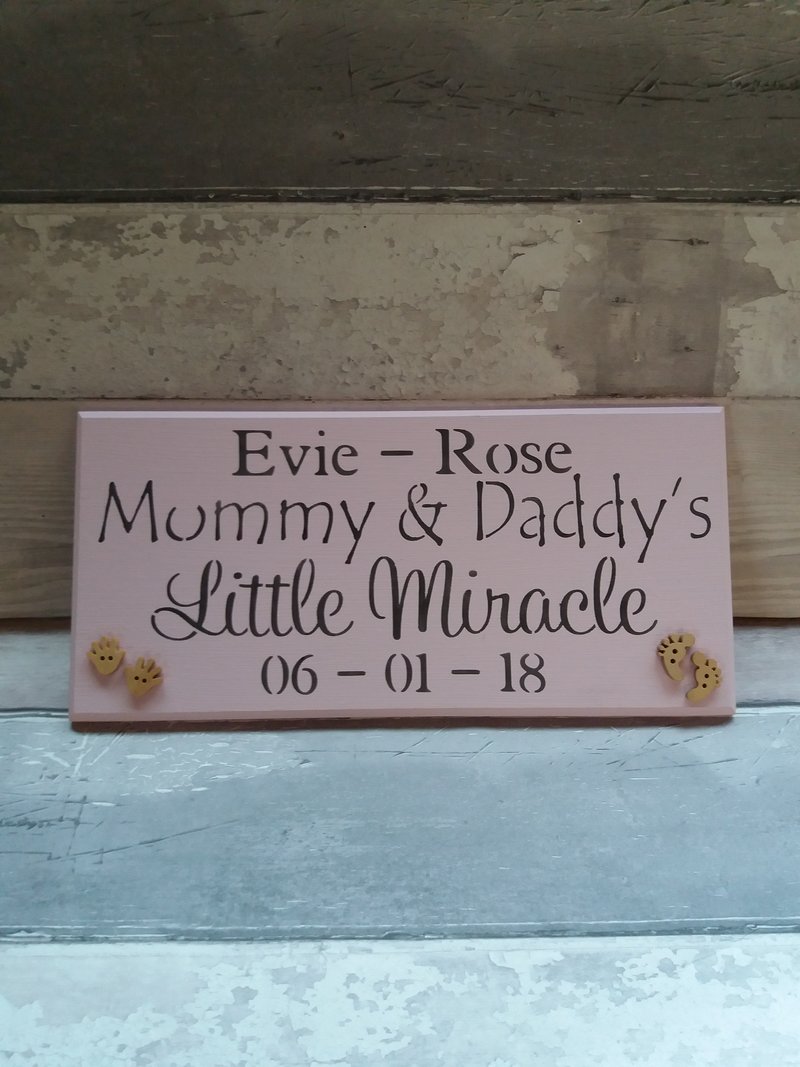 My sign has arrived and it looks great, thank you have recommended you! A Stubley
I received the crate today and its perfect. Thank you so much for your help with the order. D Shynn
Great quality products from this lovely seller, highly recommend x J Rabbit
Lovely item very pleased fast delivery thanks Floral Designs
As described & well packaged, just what I wanted thank you. C Armals
Absolutely perfect I love it, would recommend very high quality. Thank you S Anne
Absolutely lovely brilliant service :) would buy from again  L Mark
Package received, undamaged and beautiful. Thank you, it's bigger and better than I imagined x J Edwards
We have received our order. My whole family like the plaque a lot and thank you so much for making it.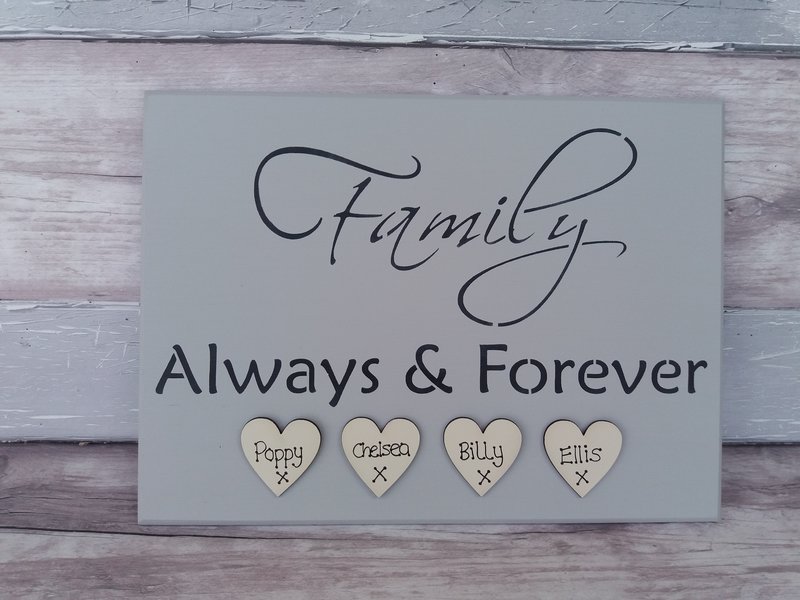 It's Always Wine O' Clock Sign- Lovely personalised sign, perfect for our house as we are always drinking wine! Thank you. A Hickford
Beautiful personalised keepsake box for my friend's 50th birthday, thank you. M Kitchin
Thank you for the lovely engagement present, such a nice keepsake! K Hampson
I was amazed and delighted with the plaque you made for me. I must say it was a huge success, thank you so much. E Nelson
So pleased everything is going well with your new venture. H Coombes
Hi there received my 3 plaques yesterday so excited they were lovely
...
cant wait to hand them out thank you very much ! Mel Robertson
I received my hand made signs over the weekend and they are absolutely bloomin' fabulous!!
An exceptional service from start to finish - and it's great to be able to support a local business who offer that personal touch.
Thank you so much!! K Salter
Received my items today and I love them! They are so lovely and I do hope my friends love them too! Thank you so much!! C Robertson.
Another happy customer, thank you Stylish Home Signs Kelly Hyde

Received plaque today, well packaged and am sure recipient will be delighted with it when she receives it for Christmas. Will definitely recommend Stylishhomesigns to friends Mrs B
Just to let you know the sign came today and I absolutely love it! Deb
Thank you so much for the beautiful sign you sent for the twins, it is absolutely gorgeous and such a lovely gesture! Kelly Hyde
I literally love your company! Just had a look at your Facebook page sign- it's fab! Everything you do is fab!!!  K Salter

Just thought you would like to know that my friend loved her cat sign. Thank you so much for your help with this. I have left you excellent feedback. Well deserved Miss B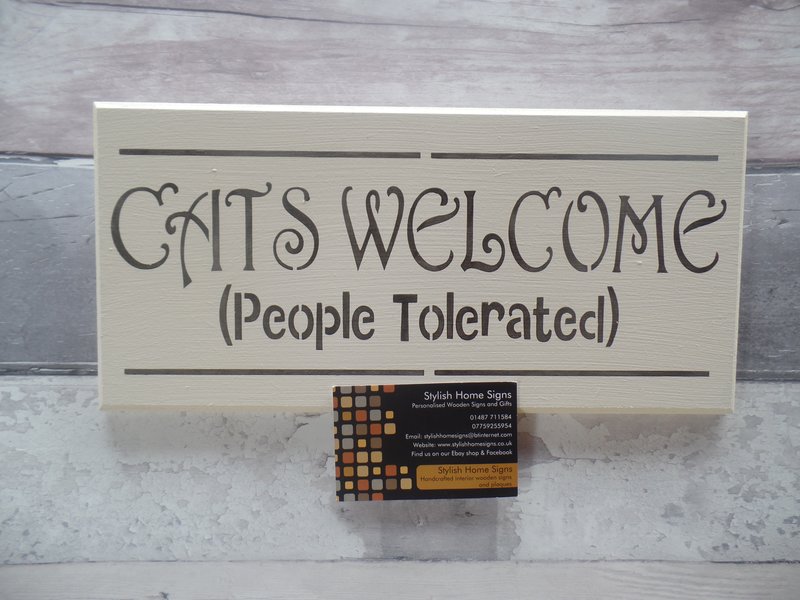 Everyone loved the door signs you made for me and loved they could take away a memento for my 50th. Thank you Nicola
I received the beer crate today and it's perfect. Thank you so much for your help with the order D Shynn
I just wanted to let you know that my brother in law was over the moon with his birthday present the beer crate. Thank you for being so accommodating and for your great craftsmanship! R Grace
"Just wanted to say a big thank you to Stylish Home Signs for the lovely signs I've had (and having! ) fantastic service, will be recommending you to family and friends. Xx" M Hampson
My sign arrived today and it is wonderful, thank you very much for your service will recommend you on to friends, many thanks N Silvester.
I've just came home to our order and want to say thank you so much! All items are perfect. Laura
I had to contact you to say WOW what a beautiful website. You will be definitely getting another order from me when I've looked through all the pages. Your products are beautiful. N Farley

Just confirming that my order was delivered today - they're brilliant!  Thanks so much.
I'm looking forward to seeing the recipients' faces on Christmas Day when they unwrap them, especially my brother whose crate will be filled with liquid goodies! Mel.
" Thank you so much for all our stunning signs, tree and slate hearts. Everyone loved them and we are utterly over the moon with everything, you are fantastic"  Lucy

.